This program has moved - Get it here!
Why pitch?
As freelancers, we need to constantly be putting ourselves out there to get clients. Especially when we're just getting started and need to grow our network and our portfolio. But even later in business, it's important to keep pitching yourself for new, bigger, better opportunities to keep the money flowing.
In short, pitching is the best way to a stable income, more clients, and a more successful career.
Want to quit your job sooner? Pitch.
Want to save up for a nice vacation or a down payment on a house? Pitch.
Want to get off the roller coaster income and be booked out months in advance? Start. Pitching.
If you're already booked out, you can stop reading this. But if you aren't booked out... if you're looking for more clients, more money... then this is for you.
The Essential Freelance Pitch Pack can help grow your freelance hustle, by providing you with the proven templates to:
Enable you to send well-structured pitches that provide all the information your reader needs
Help you personalize in a way that allows your reader to connect with your message
Allow you to follow up so you maximize the value of the time spent pitching
Save you time while hitting your pitching goals
Grow your business by having pitches that get responses
These are the templates we have used to grow our freelance hustles in wildly different industries (designer, social media marketer, writer, SEO strategist) so we know they work. Without these templates, I'd still be spending over half my workday pitching and knowing my income is far less than it could (and should!) be.
If a "from scratch" pitch takes you 2 hours, but personalizing a templated pitch takes you 30 minutes, you can easily save 7-21 hours per week if you're sending one or two pitches per day.
You know what you can do with those extra 20 hours/week? Paid client work. 🤑
These templates are a large part of why my freelance income is consistently much higher than many other freelancers.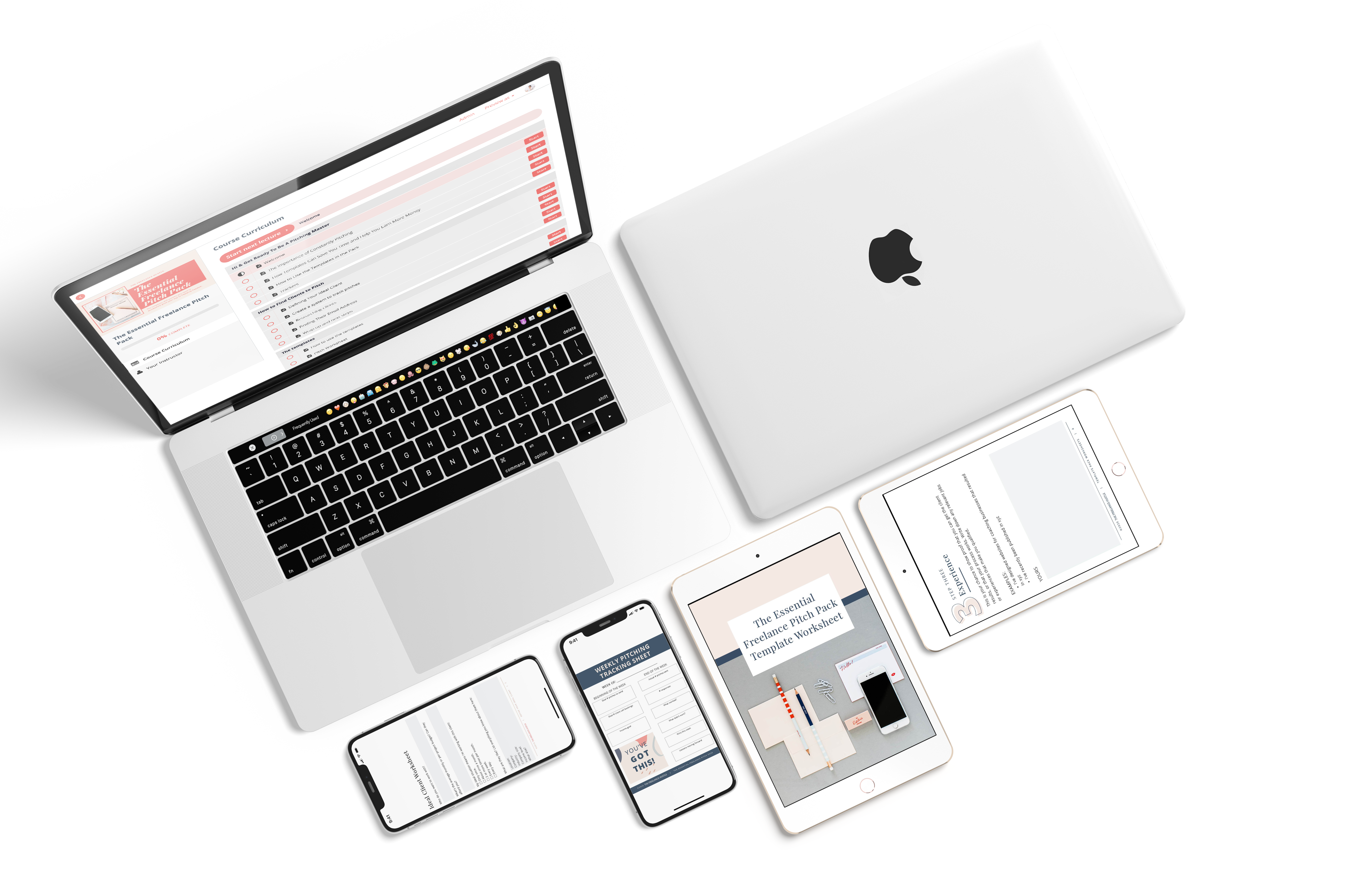 If you're interested in spending less time on pitching and more time on client work, in growing your freelance income while reducing your administrative workload, the Essential Freelance Pitching Pack is for you.